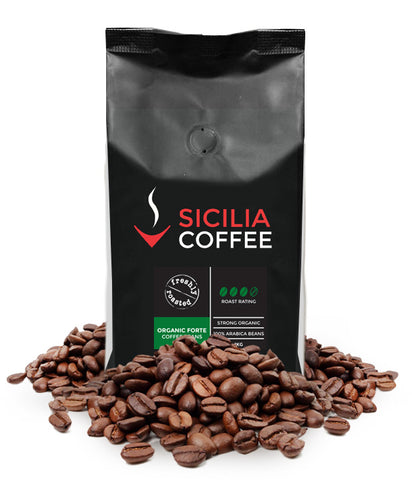 1kg Organic Forte Coffee Beans
ORGANIC FORTE: Notes of chocolate, toffee, malt and molasses through a juicy-bodied cup. You may pick up the peach and nectarine acidity that lingers in the finish. Produces great crema.
Organically grown coffee, this mix of coffee beans is 100% Arabica and originate from South America and Africa. Makes great milk-based coffees.
Flavour Rating: Strong 3
Roast Rating: Medium-Dark
Flavour Rating Scale:
Mild 4 (Mildest)
Mild 3
Mild 2
Mild 1
Strong 1
Strong 2
Strong 3 ORGANIC FORTE
Strong 4 (Strongest)
Roast Rating Scale:
Medium
Medium-Dark ORGANIC FORTE
Dark
---
We Also Recommend
---