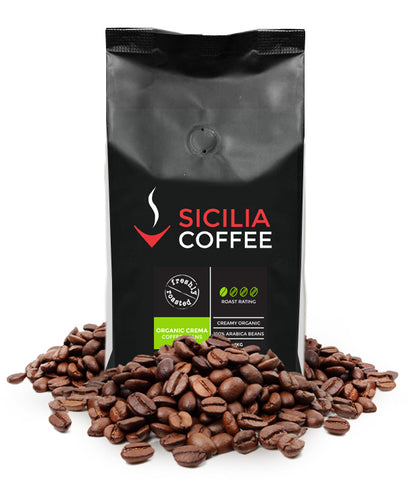 250g Organic Crema Coffee Beans
ORGANIC CREMA: These are organically grown coffee beans from the South and Central American regions.
Those that seek a balance of body and smoothness in taste will enjoy this cup with its notes of dark roasted almonds and chocolate, a grapefruit acidity, with malt and toffee as a finish. This is a lighter roast, with great crema and suits the versatile coffee-lover.
Flavour Rating: Mild 4
Roast Rating: Medium
Flavour Rating Scale:
Mild 4 (Mildest) ORGANIC CREMA
Mild 3
Mild 2
Mild 1
Strong 1
Strong 2
Strong 3
Strong 4 (Strongest)
Roast Rating Scale:
Medium ORGANIC CREMA
Medium-Dark
Dark
---
We Also Recommend
---